--- ---
LINKS
TO ROANE COUNTY / TENNESSEE
AND HOME RELATED SITES
---
EVELYN'S PET SHOP
Harriman,Tennessee
---
KELLER HEATING AND COOLING
Harriman,Tennessee
---
---
---
---
---
---
---
---
---
---
---
---
---
---
---
---
---
---
---
---
---
PELLISSIPPI STATE COMMUNITY COLLEGE
---
---
---
---
---
AMERICAN MUSEUM OF SCIENCE AND TECHNOLOGY
---
JONESBORO...TENNESSEE'S OLDEST TOWN
---
---
---
TENNESSEE HIGHWAY CONSTRUCTION ALERT
---
TENNESSEE EMERGENCY MANAGEMENT
---
---
---
---
NASHVILLE INTERNATIONAL AIRPORT
---
---
LIST YOUR SITE
We will list any site that is ROANE COUNTY or TENNESSEE RELATED .
To list a site CLICK HERE to send information to our webmaster. Please include your full home page url,your name,your business name and address, and e-mail address.We will list it as soon as possible. Usually within 14 business days.*Haren Real Estate reserves the right to deny or remove listings for any reason we deem necessary.*
NO ADULT CONTENT and NO SPAMMING ALLOWED!
---
This web site designed and maintained by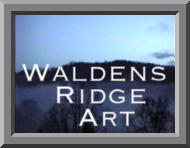 &copy 2001 Haren Real Estate
No part of this page may be reproduced without express written permission by Haren Real Estate .